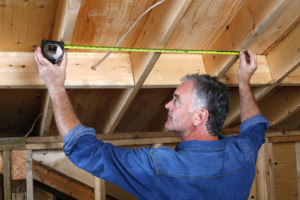 Home Inspection Educational Seminars (HIES) has a long, established history of service to North Carolina's Licensed Home Inspectors and candidates for licensing.  Originally known as Carolina Educational Seminars and then as North Eastern Carolina Home Services Inc., HIES is the oldest provider of home inspection courses in the Southeast Atlantic region.
Right from the beginning, all of our Continuing Education and Pass The Test classes have been taught by active, Licensed North Carolina Home Inspectors.  Our team experiences the same challenges that our students do.  This "feet on the ground" mindset allows HIES to deliver the detailed, quality results our students need and expect.  All of our CE courses are approved by the NC Home Inspector Licensure Board for continuing education credits.
With classes scheduled throughout the year and across the state — plus online options — HIES is well positioned to serve North Carolina's home inspector profession.
When it's time to schedule continuing education classes or dramatically increase your odds of passing the licensing test, go with North Carolina's proven, professional choice …  HIES.
Questions regarding licensing status should be made to the North Carolina Home Inspector Licensure Board at 919-662-4480.