The Piedmont and Sand Hills region of North Carolina accounts for a large percentage of the Tar Heel state residents. With large cities like Raleigh, Durham, Greensboro, Winston Salem and Fayetteville, licensed home inspectors in the central part of North Carolina tend to stay pretty busy.
In recent years, the Raleigh area has been among the fastest growing areas in the United States. In fact, it was the metropolitan area with the 15th highest increase in population in 2015. Presently, Wake County is among the fastest growing counties in the entire country.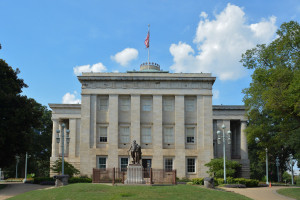 Cities served by HIES include:
And the surrounding areas
Continuing education classes and Pass The Test courses are offered in this region on a regular basis.  Click here for a full list of upcoming classes. You can also learn more about HIES online classes and webinars.