In order to accommodate as many students and learning styles as possible, HIES offers continuing education classes in a variety of formats.
In-Person Classes: These courses take place throughout the state and are conducted by an HIES instructor in a classroom setting at a designated time and place.
Online Classes: These courses consist of online modules that students navigate through at their own pace at the time of their choosing, but do not include instructor feedback.
---
2019 Continuing Education Course
Earning North Carolina Licensed Home Inspector Continuing Education credits is easy with our NC licensure board-certified courses.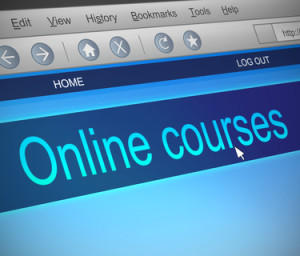 Some of our elective classes are available online as well as in person. The update course is not available online and must be taken in person. We are currently in the process of expanding our online and webinar course offerings. Stay tuned!
This seminar includes 12 hours of continuing education credits for licensed home inspectors.
Rate: $300.00
What's included?
Session I
Day 1, 1:00pm – 5:00pm
4 hours
NCHILB Update Course 2019
Part 1 2018 Standards of Practice Rules Review Changes
Part 2 Home Inspection Limitations and Client Expectations
Part 1 will review the significant changes in the rules and the related report and inspection actions that will be required by the licensees to be within the new standards.
Part 2 will investigate conflicts that arise when home inspection limitations exceed the public expectations and understanding of the scope of a home inspection. (CUC 19)
Session II
Day 2, 8:00am-12:00pm
4 hours
Elective 1 – Inspecting the Structural Components of a Home
This course will provide a home inspector with the understanding of the structural components in a home.
(CEC 604)
Session III 
Day 2, 1:00pm – 5:00pm
4 hours
Elective 2 – Inspecting the Roof Covering
This course will provide a home inspector with the understanding of the roof covering systems on a home.
(CEC 605)
*Notes:
CEU Licensing Booklets will be provided by us at each seminar. They will not be mailed to you this year.
Conducted under the supervision of NC Licensed Home Inspectors with over 20 years of experience providing quality continuing education seminars to licensed Home Inspectors in North Carolina.
Lunch will be provided on Day 2 by HIES.