Pass the North Carolina State License Exam for Home Inspectors
The Home Inspection Licensing Exam is twice as difficult as the General Contractors Exam.
The Average passing rate for those not taking a preparation seminar is 40-50%. Attending a seminar raises your chance of passing the NC Licensing exam to 85-87%.
Practical knowledge on performing home inspections is only part of what is required to pass the state licensing exam.
Rate: $399.00
Why you should choose HIES to prepare you:
Our course has been offered over 153 times since the onset of state licensing in 1996.
Our seminar has prepared over 2,500 students in NC and SC for the state licensing exam.
Why pay MORE money for a ONE day course from our competition when our course is TWO days and much more detailed.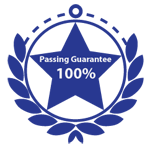 Passing Guarantee
If you do not pass the exam, you may attend another seminar at no additional cost within the same licensing year.
Pay for one seminar, attend as many classes as you need for free.
Class materials provided:
A comprehensive 212 page study guide complete with diagrams, photographs, and 400 exam review questions.
A 284 page reference text book.
Open class discussions to help you better understand the material.
Registration Information
Cancellation of registration must be made in writing prior to the start of scheduled seminar.
Registration fees are non-refundable unless approved by HIES, a portion of the fees will be retained for processing costs.
Course fee does not include cost of transportation, meals, or over-night accommodations.
Credit card payments will be processed at the door.
Class size is limited, so early registration is recommended.
It is recommended that all applicants are approved for the state licensing exam prior to registering for this seminar. The NC Licensing Board can be contacted at 919-662-4480.
Failing the state licensing exam means a 6 month wait period.
Seminar is NOT state regulated.
Your options for registration are as follows:
Online: Select a date below & click "View Details" to continue
Mail: Home Inspection Educational Seminars, LLC, 150 Two Claude Rd., Willow Spring, NC 27592
Email: info@HomeInspectionEdu.com
Note: Registration will be confirmed by e-mail or telephone.
Home Inspection Educational Seminars' (HIES) Pass the Test Course offers prospective North Carolina Home Inspectors the resources and training they need to pass the NC Home Inspectors Licensure Exam. Our unrivaled Pass The Test course is a comprehensive 2-day program, complete with a detailed 212 page study guide, a 284 page reference textbook, and a (more…)
Pass The Test Course 3/27/20 - 3/28/20


March 27, 2020 - March 28, 2020




8:00 am - 5:00 pm


- Pass the Test Course, 3/27/20 - 3/28/20 8:00am - 5:00pm both days. Please arrive between 7:45 am - 8:00 am to complete the registration process. Holiday Inn Express, 105 Leone Ct, Garner, NC 27529, (919) 719-3415
Pass The Test Course 5/29/20 - 5/30/20


May 29, 2020 - May 30, 2020




8:00 am - 5:00 pm


- Pass the Test Course, 5/29/20 - 5/30/20 8:00am - 5:00pm both days. Please arrive between 7:45 am - 8:00 am to complete the registration process. Holiday Inn Express, 105 Leone Ct, Garner, NC 27529, (919) 719-3415
Pass The Test Course 7/31/20 - 8/1/20


July 31, 2020 - August 1, 2020




8:00 am - 5:00 pm


- Pass the Test Course, 7/31/20 - 8/1/20 8:00am - 5:00pm both days. Please arrive between 7:45 am - 8:00 am to complete the registration process. Holiday Inn Express, 105 Leone Ct, Garner, NC 27529, (919) 719-3415
Pass The Test Course 9/18/20 - 9/19/20


September 18, 2020 - September 19, 2020




8:00 am - 5:00 pm


- Pass the Test Course, 9/18/20 - 9/19/20 8:00am - 5:00pm both days. Please arrive between 7:45 am - 8:00 am to complete the registration process. Holiday Inn Express, 105 Leone Ct, Garner, NC 27529, (919) 719-3415
Pass The Test Course 11/20/20 - 11/21/20


November 20, 2020 - November 21, 2020




8:00 am - 5:00 pm


- Pass the Test Course, 11/20/20 - 11/21/20 8:00am - 5:00pm both days. Please arrive between 7:45 am - 8:00 am to complete the registration process. Holiday Inn Express, 105 Leone Ct, Garner, NC 27529, (919) 719-3415